Overview of Cholesterol Tests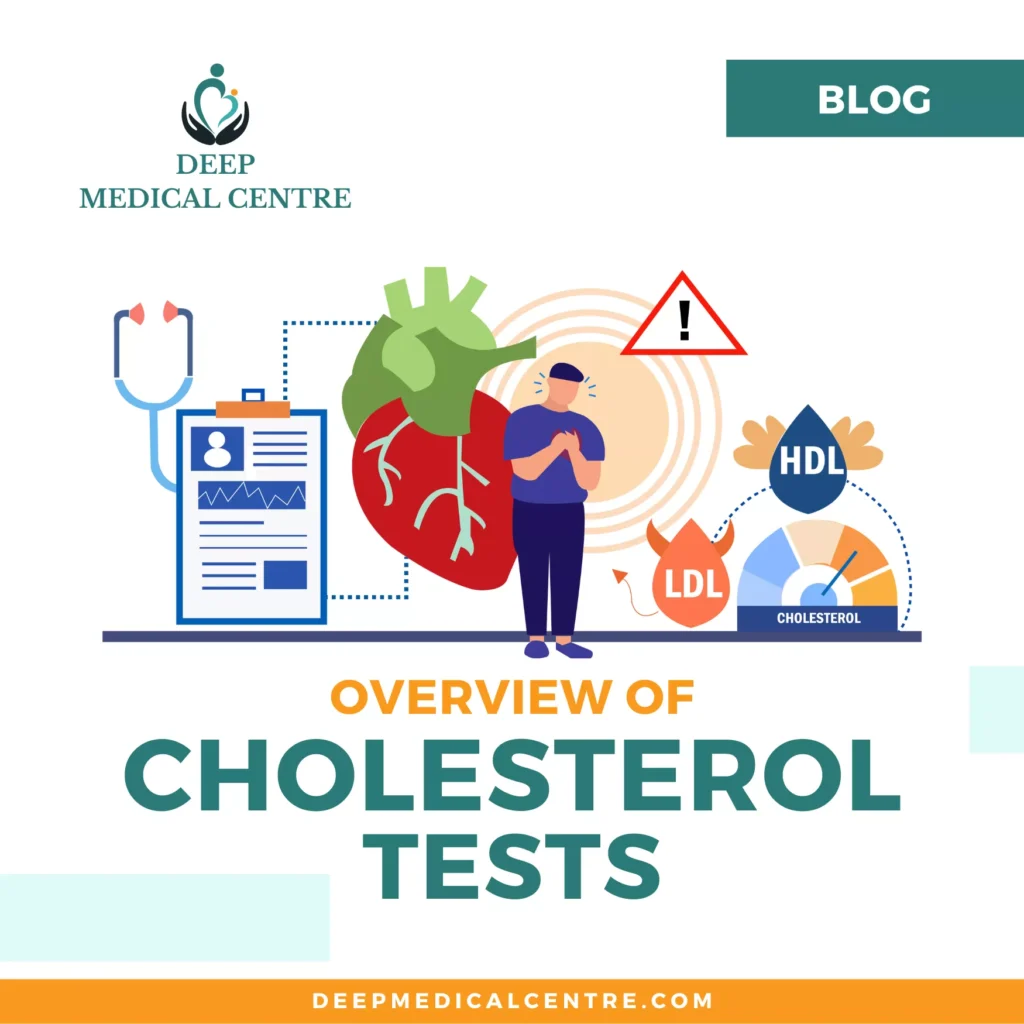 Cholesterol tests, also known as lipid panels or lipid profiles, measure the levels of cholesterol and other fats in the blood. Although cholesterol is necessary for various bodily functions, excessive amounts can accumulate in blood vessels, leading to heart disease, stroke, and atherosclerosis. In this guide, we'll explore what a cholesterol test measures, what the results signify, who should have a cholesterol test, and how to prepare for one.
What Does a Cholesterol Test Measure?
A complete cholesterol test measures the levels of lipids or fats in the blood, specifically:
High-density lipoprotein (HDL) cholesterol, referred to as "good" cholesterol, which helps remove LDL cholesterol from the blood.
Low-density lipoprotein (LDL) cholesterol, known as "bad" cholesterol, which can cause cholesterol to build up in the walls of arteries, increasing the risk of heart attack, stroke, and atherosclerosis.
Triglycerides, molecules formed from breaking down fats in the diet, whose high levels in the blood increase the risk of developing cardiovascular disease.
Very low-density lipoprotein (VLDL), another type of cholesterol linked to an increased risk of cardiovascular disease that is often not directly measured, with levels calculated as 20% of triglyceride levels.
What's Considered a Normal Range?
In the United States, cholesterol and triglyceride levels are measured in milligrams (mg) of cholesterol per deciliter (dL) of blood, and ideal results for most adults are:
LDL: less than 100 mg/dL
HDL: 40 to 60 mg/dL (a higher number is better)
Total cholesterol: less than 200 mg/dL
Triglycerides: less than 150 mg/dL
VLDL levels: under 30 mg/dL
Can Test Results Be Wrong?
Factors like improper fasting, medications, and human error can cause false-negative or false-positive results. Testing both HDL and LDL levels typically produces more accurate results than checking LDL alone.
Who Should Have a Cholesterol Test?

Cholesterol testing is crucial for those who:
Have a family history of high cholesterol or heart disease
Are overweight or obese
Drink alcohol frequently
Smoke cigarettes
Lead an inactive lifestyle
Have diabetes, kidney disease, polycystic ovary syndrome, or an underactive thyroid gland
The CDC recommends regular testing every 4 to 6 years for most healthy adults, while people with risk factors may need to get tested more frequently. Children, adolescents, and young adults should have their cholesterol levels checked between the ages of 9 and 11 and again between 17 and 21.
How to Prepare for a Cholesterol Test?
In some cases, fasting is necessary before a cholesterol test. However, non-fasting tests can also accurately detect high cholesterol or lipids in adults over 20 not taking medications to lower their lipid levels. If you need to fast, avoid eating or drinking anything except water for 9 to 12 hours before your test. You should also inform your doctor about any symptoms or health problems, family history of heart health, and medications or supplements you're taking. In some cases, your doctor may ask you to stop taking medications that could increase your cholesterol levels, such as birth control pills, a few days before the test.
How is a Cholesterol Test Performed?
To check cholesterol levels, a doctor draws blood from a vein in your arm, typically in the morning. The sample is then analyzed in a laboratory, and the results are usually available within a few days.
Conclusion
In conclusion, cholesterol tests are essential in identifying individuals who are at risk for heart disease, stroke, and atherosclerosis. Understanding the components of the lipid panel, what is considered a normal range, and who should have a cholesterol test can help people make informed decisions about their health. It's also important to prepare properly for the test, including fasting if necessary, and informing your doctor about any medications or supplements you're taking. By regularly monitoring cholesterol levels, individuals can take steps to improve their heart health and reduce their risk of cardiovascular disease.
NABH Diagnostic Centre in North-east Delhi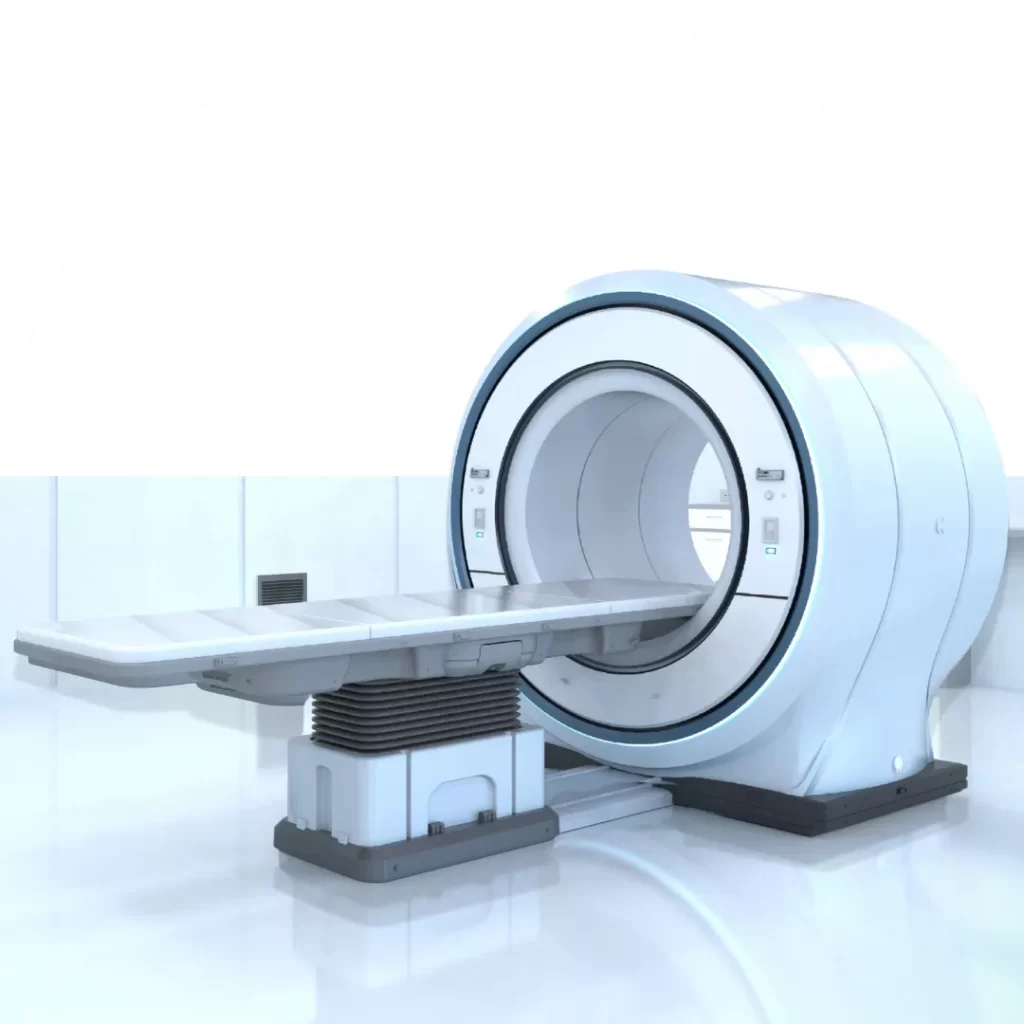 We are a diagnostic centre and laboratory providing clinical solutions like MRI Scans, CT Scans, Mammography, Digital X-ray, IVP, HSG, ECG–EEG, TMT, 4D & 5D Ultrasound, PFT, All types of Blood Tests, etc. We promise quality, we deliver it. Deep Medical Centre's foremost focus has always been to maintain the highest standards in testing and hygiene, resulting in a high level of satisfaction among our more than twenty thousand patrons and being the fastest-growing laboratory in Northeast Delhi.
Our compassionate highly qualified team of radiologists and assistants have a gentle, caring manner and a feeling of family care because we keep our all empathy with not-so-good times that you or your family member may be going through, to require a diagnostic test.
If you have any questions about our imaging services, call Deep Medical Centre at (+91) 931-166-1478 / drop an email at contact@deepmedicalcentre.com / just click here to open the map to our physical location or request an appointment now. We wish you and your family a very healthy smiling time.
Join us on Instagram @deepmedicalcentre, Facebook @deepmedicalcentre and Linkedin @deepmedicalcentre for healthy tips and general medical knowledge