How Pregnancy (Conception) Occurs – How Do We Get Pregnant?
Today we are going to understand- "how do we get pregnant?" . From when the menstrual cycles begin, i.e. Puberty, to when the menstrual cycles end, i.e. menopause, most women are able to get pregnant. When a women's egg is joined by a man's sperm, it is known as fertilization and the pregnancy begins. Fallopian tubes are the link between an ovary and the uterus and that's where usually fertilization occurs. An embryo starts to grow if the fertilized egg successfully transfers down the fallopian tube and is implanted in the uterus.
Ovulation, fertilization, implantation – How Do We Get Pregnant?
Unlike men, who constantly make more sperm, women don't keep producing eggs rather all the eggs for a woman's lifetime are stored in her ovaries.
In about 28 days, one of a woman's two ovaries releases an egg, this is referred to as ovulation. This released egg travels to the uterus via the fallopian tube. The fallopian tube is the link between the uterus and ovaries.
How do we get pregnant?
While the egg is in the fallopian tube, where it stays for about 24 hours waiting for fertilization by a single sperm cell, and we have sexual intercourse without any protection ( condom, diaphragm, cervical cap, and contraceptive sponge ), and the sperm ejaculated from the man's penis reaches the egg which is in the fallopian tube and the egg is penetrated by one of the sperm cells, the egg gets fertilized and starts to develop.
Though the egg when fertilized, stays in the fallopian tube for about 3-4 days, it actually begins to divide quickly into many cells within the first 24 hours itself. As it slowly moves through the fallopian tube to the uterus, it continues to divide. Usually the fertilized egg implants (attaches to) in the endometrium (the lining of the uterus). But if it's not the usual case, the egg is not implanted and the egg and endometrium are shed by our body and bleeding is caused in a woman's menstrual period.
Now in the usual case, where the fertilized egg is implanted, the uterus starts producing human chorionic gonadotropin (HCG) named hormone which prevents the uterine lining from being shed resulting in prevention of menstrual period. Breast tenderness and enlargement, fatigue, and nausea are some of the symptoms that mean the beginning of the pregnancy. That's the answer to – "How do we get pregnant?".
Looking for the latest technology, high qualified radiologists' reported Ultrasound in North-east Delhi? Our compassionate highly qualified team of radiologists and assistants have a gentle, caring manner and a feeling of family care because we keep our all empathy and care in your pregnancy or one of your family member's pregnancies.
Diagnostic Testing in North-east Delhi, Delhi.
We are a diagnostic centre and laboratory providing clinical solutions like CT Scan, Mammography, Digital X-ray, IVP, HSG, ECG–EEG, TMT, 4D & 5D Ultrasound, PFT, All types of Blood Tests, etc. We promise quality, we deliver it. Deep Medical Centre's foremost focus has always been to maintain the highest standards in testing and hygiene, resulting in a high level of satisfaction of our more than twenty thousand patrons and being the fastest growing laboratory in Northeast Delhi.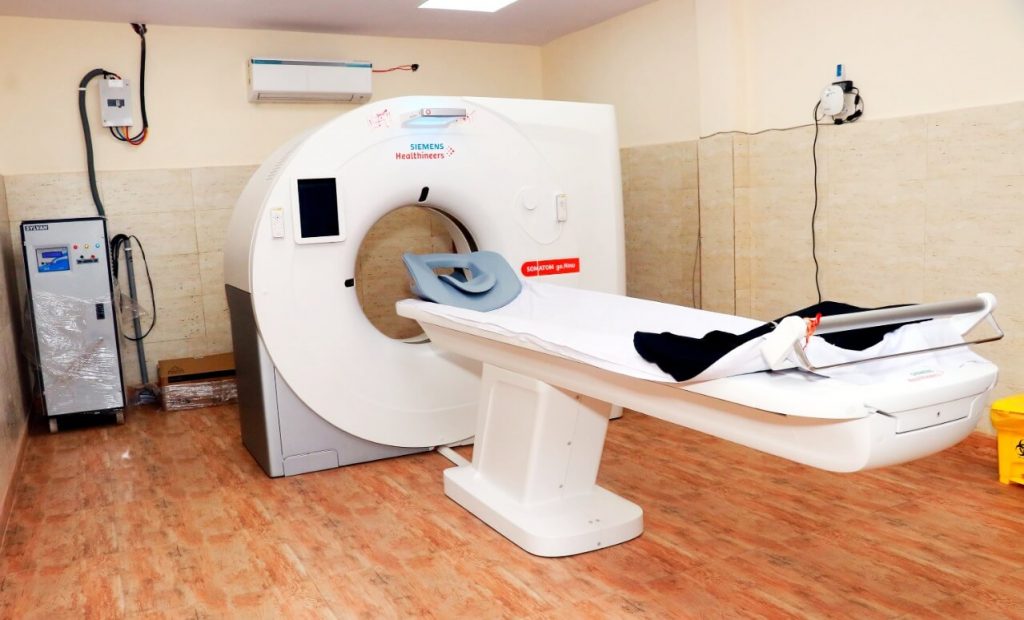 Our compassionate highly qualified team of radiologists and assistants have a gentle, caring manner and a feeling of family care because we keep our all empathy with not-so-good times that you or your family member may be going through, to require a diagnostic test.
If you have any questions about our imaging services, call Deep Medical Centre at (+91) 931-166-1446 / drop an email at contact@deepmedicalcentre.com / just click here to open the map to our physical location or request an appointment now. We wish you and your family a very healthy smiling time.
Join us on Instagram @deepmedicalcentre, Facebook @deepmedicalcentre and Linkedin @deepmedicalcentre for healthy tips and general medical knowledge.