We have already discussed: X-ray Explained – overview, how does an X-ray work, why is X-ray done?
In this article, we are going to discuss the risks involved in an X-ray test, what to expect during an X-ray, preparation, and the procedure of X-ray.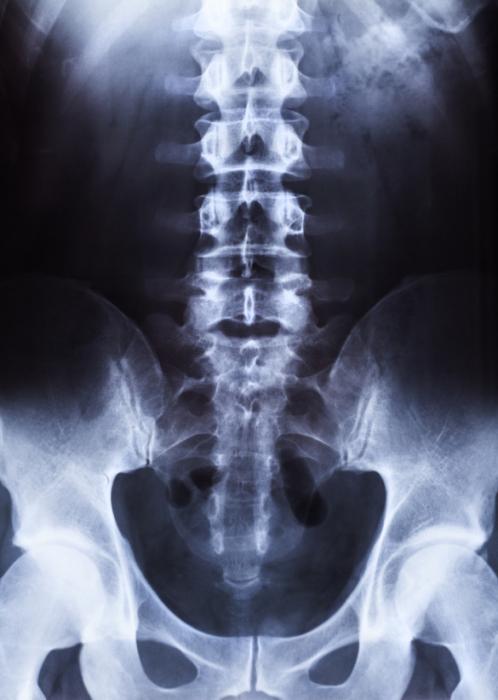 What are the risks involved in X-rays? – Is X-ray Safe?
There is a common fear in people that X-rays aren't safe for radiation exposure in X-rays may result in cell mutations, leading to cancer. It is to be known that sensitivity to radiation is dependent on our age, with children being more sensitive when compared to adults. The amount of radiation too varies with tissue or organ being examined. But we must keep in mind that the benefits from an X-ray test far outweigh the risks of radiation exposure. The radiation exposure from an X-ray is low.
Though most diagnostic X-ray's risk to an unborn baby is little, if we are pregnant or suspect that we may be pregnant, we must inform our doctor before having an X-ray, and our doctor may consider another imaging test option, like an ultrasound, a better option.
The risk from the Contrast Medium – Is X-ray Safe?
Some people may experience some side effects caused by the injection of a contrast medium. Some of the side effects are listed below :
• Nausea
• Itching
• A metallic taste
• Hives
• A feeling of warmth or flushing
• Lightheadedness
Or in rare cases :
• Cardiac Arrest
• Severe Low Blood Pressure
• Anaphylactic Shock
How do we prepare for an X-ray? – Is X-ray Safe?
Preparation differs from the types of X-ray. We must ask for doctors or X-ray technicians to provide us with particular instructions.
How should we dress for an X-ray test? – Is X-ray Safe?
Generally, the body part being examined is to be naked. A gown may be provided depending on the body part being examined. Jewelry or eyeglasses – basically any metal objects would be instructed to remove for they can show in X-ray Image.
Contrast material
Regarding the contrast medium, the liquid which is given (Barium or Iodine) in some sort of X-rays to help outline a specific area of our body on the X-ray image, we may be given it as an injection or am enema or may be asked to swallow it.
What can we expect during the X-ray? – Is X-ray Safe?
Wherever an X-ray machine is available – doctor's offices, emergency rooms, hospitals, diagnostic centers, or dentists' clinics – an X-ray may be performed there. X-ray can't be felt. A safe level of radiation is produced by the X-ray machine, that passes through our body and records an image on a specialized plate.
To obtain the necessary view, the technician would position our body. He/she might make use of pillows or sandbags to help us to hold our position. We may be asked to hold our breath to stay completely still during an X-ray to avoid the image getting blurred.
Baring the X-rays which require a contrast medium, most X-rays take just a few minutes.
X-ray for a child – Is X-ray Safe?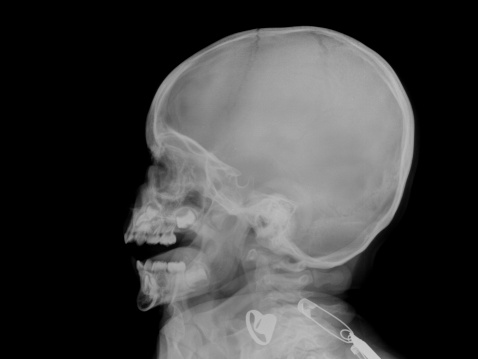 Restraints or other techniques are used if a young child is having an X-ray to keep him/her still to avoid repetition of the procedure, which may be required if the child moves during the X-ray procedure. There is nothing to be worried about, the restraints or the other techniques do no harm to the child. We may be allowed to remain with our child during the test. We will be most probably given a lead apron to shield us from unnecessary X-ray radiation exposure if we are to remain in the X-ray chambers during the X-ray.
What happens after the X-ray? – Is X-ray Safe?
Generally, we can go back to doing our normal activities just after the X-ray. Though, in the case of X-rays that required an injection of contrast medium before the X-rays, we should drink plenty of fluids after the X-ray process to get rid of the contrast medium from the body. If there is pain, swelling, or redness at the injection site of the contrast medium, please contact your doctor. We should also ask or doctors/technicians regarding other signs and symptoms to watch for after the X-ray.
Follow On / Report – Is X-ray Safe?
Within minutes, X-rays can be viewed on-screen for they are saved digitally. The radiologists study the image and prepare a report for our doctor, who then explains the report to us. The X-ray report can be provided to our doctors within minutes, in cases of emergencies.
Looking for the latest technology, high qualified radiologists' reported X-ray in North-east Delhi? Our compassionate highly qualified team of radiologists and assistants have a gentle, caring manner and a feeling of family care because we keep our all empathy and care in your need for an x-ray or that of your family member's.
Diagnostic Testing in North-east Delhi, Delhi.
We are a diagnostic centre and laboratory providing clinical solutions like CT Scan, Mammography, Digital X-ray, IVP, HSG, ECG–EEG, TMT, 4D & 5D Ultrasound, PFT, All types of Blood Tests, etc. We promise quality, we deliver it. Deep Medical Centre's foremost focus has always been to maintain the highest standards in testing and hygiene, resulting in a high level of satisfaction of our more than twenty thousand patrons and being the fastest growing laboratory in Northeast Delhi.
Our compassionate highly qualified team of radiologists and assistants have a gentle, caring manner and a feeling of family care because we keep our all empathy with not-so-good times that you or your family member may be going through, to require a diagnostic test.
If you have any questions about our imaging services, call Deep Medical Centre at (+91) 931-166-1446 / drop an email at contact@deepmedicalcentre.com / just click here to open the map to our physical location or request an appointment now. We wish you and your family a very healthy smiling time.
Join us on Instagram @deepmedicalcentre, Facebook @deepmedicalcentre and Linkedin @deepmedicalcentre for healthy tips and general medical knowledge.