We have gone through an overview of infertility, risk factors causing infertility, prevention measures to encourage the conception of a child, causes and diagnosis of infertility in both males and females, the complications of Treatment of Infertility, coping with the emotional stress of treatment of infertility, and managing the emotional effects of Treatment of Infertility (Read Here: Infertility). In this article, we will discuss how to prepare for the treatment of infertility.
Preparing for Treatment of Infertility
Getting ready for your first appointment can be done by:
Your doctor might advise a medical evaluation based on your age and personal health history. A gynecologist, urologist, or family doctor can assist in determining whether a problem exists that necessitates the services of a specialist or facility that handles infertility issues. In some circumstances, a thorough infertility evaluation may be necessary for both you and your partner.
What can we do to get ready for our first appointment? – Preparing for Treatment of Infertility
Share your attempts to conceive in detail: Write down specifics about when you began trying to conceive and how frequently you've engaged in sexual activity, especially around the time of ovulation at the halfway point of your cycle.
Bring any important medical records: Include details about any additional medical concerns you or your partner have, as well as any previous infertility assessments or therapies.
List any prescription drugs, vitamins, herbs, or other dietary supplements you take. Include the dosages and frequency of use.
Make a list of questions regarding the treatment of infertility to ask your doctor. In case you run out of time, start with the most crucial questions.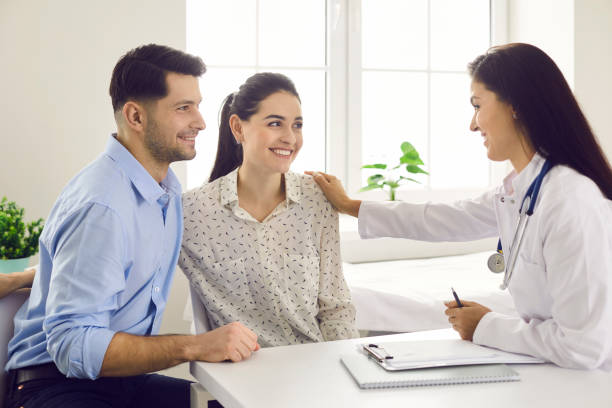 Some fundamental questions about the treatment of infertility to ask your doctor are:
What are some potential causes of our infertility?
What types of tests are necessary?
Which therapy would you suggest attempting first?
What negative effects are related to the course of treatment you suggest?
What is the possibility of having several children while using the recommended treatment of infertility?
How many rounds will this treatment be tried?
What course of action would you suggest taking if the initial treatment doesn't work?
Does this or any other infertility treatment have any long-term side effects?
Never be afraid to follow up on what your doctor has said or to seek clarification.
What to anticipate from your physician? – Preparing for Treatment of Infertility
Be prepared to respond to inquiries so that your doctor can diagnose the situation and begin treatment right away
Couples-specific queries
Couples may want to consider the following queries:
How long have you been trying to conceive actively?
When was the last time you had sex?
Use any lubricants while having sex?
Do you smoke, either of you?
Do either of you drink or use drugs for fun? How often?
Does either of you now consume any nutritional supplements, prescription drugs, or anabolic steroids?
Have any further medical conditions, such as STDs, been treated by either of you?
Questions for men
Your doctors might query:
Do you struggle to gain muscle, or do you use any drugs to make your muscles bigger?
Do you ever have scrotal fullness, especially after standing for a long time?
Do you ever feel discomfort during or after ejaculation in your testicles?
Have you ever experienced any sexual issues, such as inability to keep an erection, premature ejaculation, inability to ejaculate, or diminished sexual desire?
Have you ever had children with a partner?
Do you frequently take a steam or hot bath?
Questions to the female
Your doctors might query:
At what age did you first experience menstruation?
How do your cycles usually go? How symmetrical, weighty, and lengthy are they?
Have you ever been expecting a child?
Have you been keeping track of your cycles or performing ovulation tests? In that case, how many times?
What do you typically eat each day?
Do you regularly work out? The amount?
Looking for the latest technology, high qualified radiologists' reported Ultrasound in North-east Delhi? Our compassionate highly qualified team of radiologists and assistants have a gentle, caring manner and a feeling of family care because we keep our all empathy and care in your pregnancy or one of your family member's pregnancies.
Diagnostic Testing in North-east Delhi, Delhi.
We are a diagnostic centre and laboratory providing clinical solutions like CT Scan, Mammography, Digital X-ray, IVP, HSG, ECG–EEG, TMT, 4D & 5D Ultrasound, PFT, All types of Blood Tests, etc. We promise quality, we deliver it. Deep Medical Centre's foremost focus has always been to maintain the highest standards in testing and hygiene, resulting in a high level of satisfaction of our more than twenty thousand patrons and being the fastest growing laboratory in Northeast Delhi.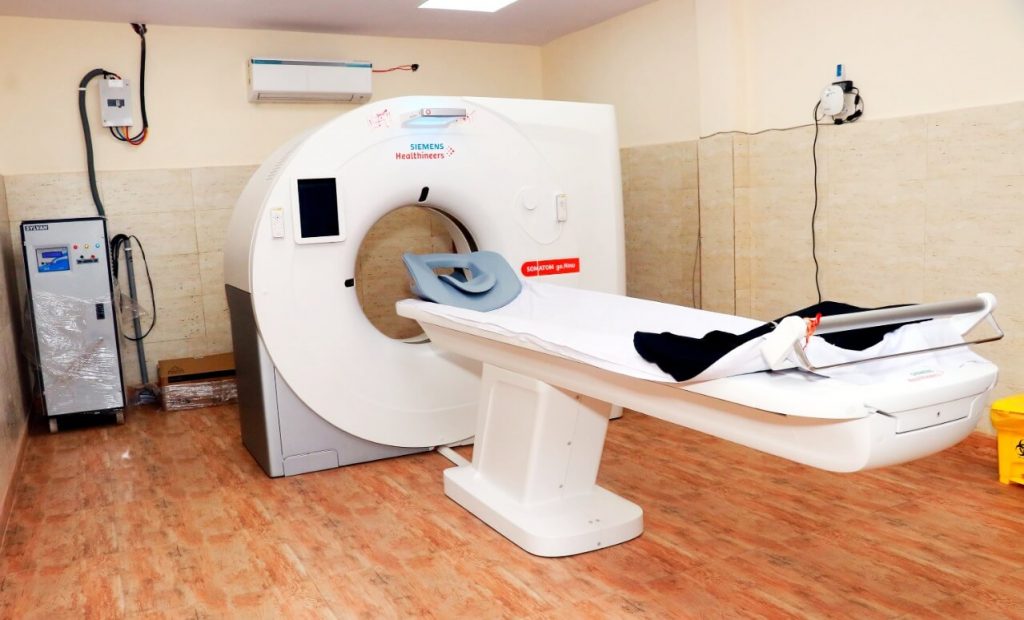 Our compassionate highly qualified team of radiologists and assistants have a gentle, caring manner and a feeling of family care because we keep our all empathy with not-so-good times that you or your family member may be going through, to require a diagnostic test.
If you have any questions about our imaging services, call Deep Medical Centre at (+91) 931-166-1446 / drop an email at contact@deepmedicalcentre.com / just click here to open the map to our physical location or request an appointment now. We wish you and your family a very healthy smiling time.
Join us on Instagram @deepmedicalcentre, Facebook @deepmedicalcentre and Linkedin @deepmedicalcentre for healthy tips and general medical knowledge.