In almost every work environment, say job or entrepreneurship, stress is rising tremendously. As a result, many of us find ways of recreation by spending time with friends or family when in a group or else indulging in hobbies like cooking a delicious meal, exercising and stretching, painting a canvas, etc.
In addition to such activities, there are several healthy and nutritious foods that reduce stress and anxiety. These foods decrease our cortisol levels, blood sugar levels, inflammation, and blood pressure. Also, they are good for the nourishment of our bodies. Before discussing the 6 foods that reduce stress and anxiety, let us first understand the effects of stress on our bodies.
Effects of Stress on our Bodies
When we get stressed, adrenal glands release Cortisol, a hormone that is needed to manage the fight or flight impulses. It gives us the energy to react to stress, therefore recognized as a stress hormone. As it is said, excess of anything can be dangerous. Chronically high values of cortisol can cause many issues in the body, like insomnia or lack of sleep, sugar cravings, skin problems, etc.
6 Foods That Reduce Stress and Anxiety
Managing stress is the only way to control cortisol levels. One way is by eating healthy foods that reduce stress and anxiety and nourish our bodies.
Such foods are –
1- Vegetables : Foods That Reduce Stress and Anxiety
Reddish, Carrots and Sweet potatoes have fiber, carbohydrates, and vitamins that increase serotonin production. Serotonin is a chemical that plays a key role in carrying out messages between the brain and other parts of the body. It also improves our mood, digestion, sleep, bone health, etc.
2 -Dark Chocolate : Foods That Reduce Stress and Anxiety
Dark chocolate helps to relieve stress by reducing the cortisol levels in the body. Cortisol is the primary stress hormone, that increases blood sugars. Dark chocolate is prepared from the Cacao plant, which has antioxidants that help lower the chances of Heart disease.
3- Oatmeal : Foods That Reduce Stress and Anxiety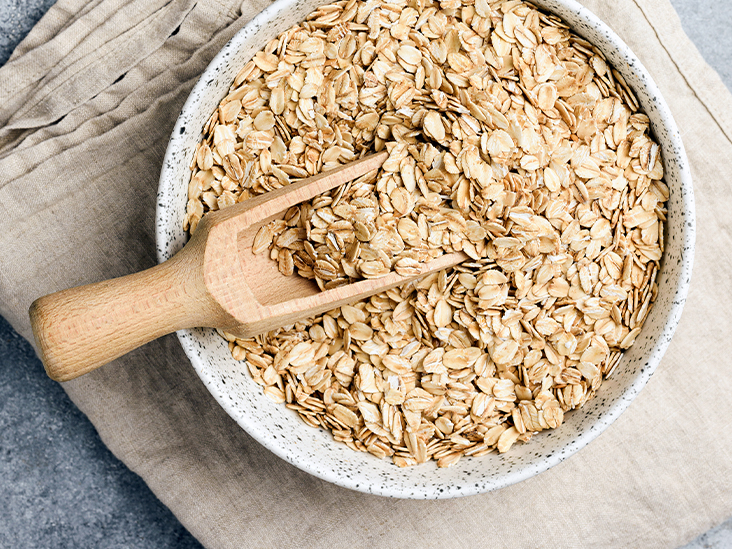 Oats are a good source of carbohydrates that boosts the creation of serotonin, responsible for improving one's mood. Oats even help us control high blood pressure. Try different variants like Dark chocolate oatmeal and Italiano oatmeal.
4- Herbal Tea : Foods That Reduce Stress and Anxiety
Jasmine or Chamomile Tea each day behaves like a stress-free drink that brings soothing results to our body. It helps to relieve stomach pain and migraine-like headaches. Chamomile tea has muscle relaxing properties and it also lowers stress.
5- Citrus Fruits : Foods That Reduce Stress and Anxiety
Citrus fruits have vitamin C which boosts immunity, bone health, and skin health. According to various studies, vitamin C may reduce stress levels. Some of the common citrus fruits are lemon, orange, and strawberry.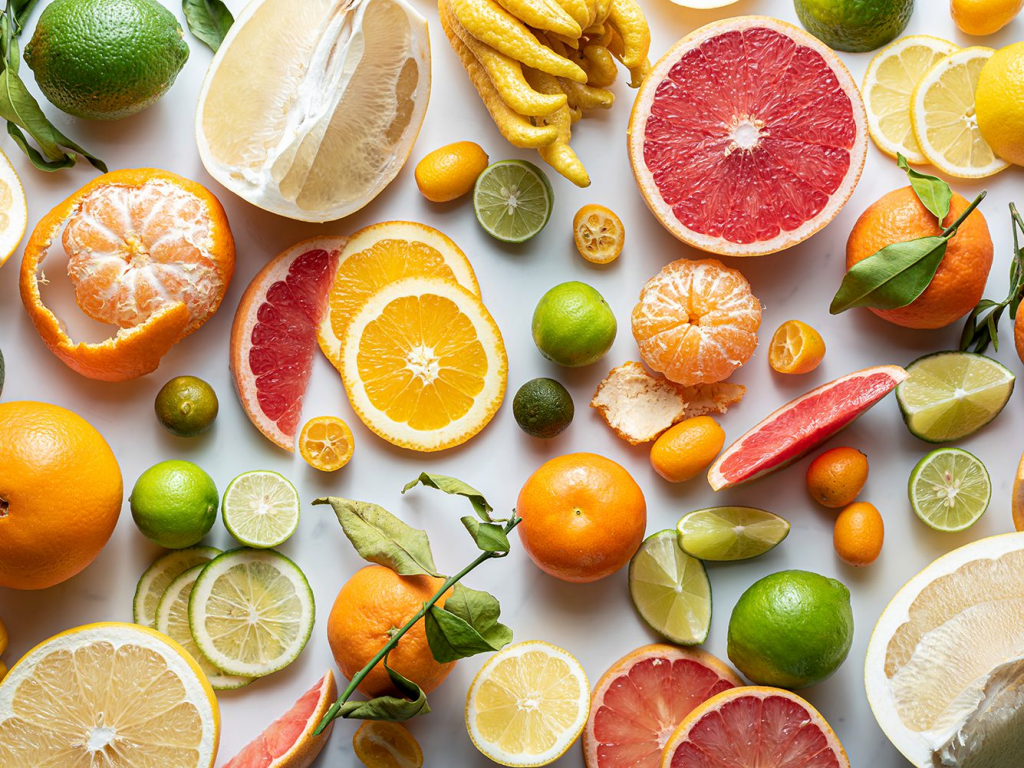 6- Protein-rich Foods : Foods That Reduce Stress and Anxiety
Protein plays an important role in controlling blood sugar levels. This is significant because during stress, our body releases sugar in the body for energy. Almonds, eggs, chicken, and pulses are all good sources of protein.
Foods that should be avoided
In some cases, foods may put up cortisol levels and give rise to stress in our bodies. The list goes as follows-
•Sugary foods reduce our body's ability to deal with stress.
•Caffeine stimulates blood flow and helps to focus. Having it in excess
•Alcohol acts as a depressant that activates the release of cortisol.
•Simple or refined carbohydrates should be avoided as they can result in an adrenaline spike that creates stress.
Diagnostic Testing in North-east Delhi, Delhi.
We are a diagnostic centre and laboratory providing clinical solutions like CT Scan, Mammography, Digital X-ray, IVP, HSG, ECG–EEG, TMT, 4D & 5D Ultrasound, PFT, All types of Blood Tests, etc.
We promise quality, we deliver it. Deep Medical Centre's foremost focus has always been to maintain the highest standards in testing and hygiene, resulting in a high level of satisfaction of our more than twenty thousand patrons and being the fastest growing laboratory in Northeast Delhi.
Our compassionate highly qualified team of radiologists and assistants have a gentle, caring manner and a feeling of family care because we keep our all empathy with not-so-good times that you or your family member may be going through, to require a diagnostic test. If you have any questions about our imaging services, call Deep Medical Centre at (+91) 931-166-1446 / drop an email at contact@deepmedicalcentre.com / just click here to open the map to our physical location or request an appointment now. We wish you and your family a very healthy smiling time.
Join us on Instagram @deepmedicalcentre, Facebook @deepmedicalcentre and Linkedin @deepmedicalcentre for healthy tips and general medical knowledge.