When we consult a doctor regarding an injury or other pain symptoms, doctors guide us to undergo diagnostic testings. But what actually is a diagnostic test? Unless our doctors have all the critical information for a correct diagnosis, they cannot create a treatment plan. Diagnostic tests are a means to rule out or confirm conditions and diseases through different medical processes.
So what is considered to be Diagnostic Testing?
Diagnostic Testing
Used either for detecting diseases and for monitoring their progression, currently, there are over 110 diagnostic tests and procedures which are in practice. Other than this, diagnostic equipment and tools are also taken in handy in guiding and evaluating how effective a treatment is.
Diagnostic tests may either be invasive, i.e. tests which require to puncture the skin and enter into the body, for example – Blood Samples, Colonoscopies, and Biopsies, or non-invasive, i.e. tests which do not require to puncture the skin and enter into the body, for example – Diagnostic Imaging.
Used to determine whether there is a need for more invasive procedures to make a diagnosis, non-invasive diagnostic testing generally uses highly advanced diagnostic tools and equipment to create images of inner organs, soft tissues, and bones without breaking into the skin.
Image-Guided Diagnostic Testing Procedures
Given below are the most commonly used image-guided diagnostic testing procedures that our doctors recommend, depending on our symptoms and need :
The very first diagnostic imaging to used and still being the most widely used non-invasive diagnostic procedure, X-ray uses radiation and radio waves to generate images of the bones and organs and is also known as radiography. It is most commonly used for diagnosing broken bones and chest obstructions.
MRI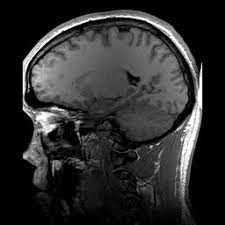 Using a powerful magnet and radio waves, Magnetic Resonance Imaging (MRI) is a highly advanced diagnostic imaging procedure that generates highly detailed images of the inner structure of the body with the use of radiation.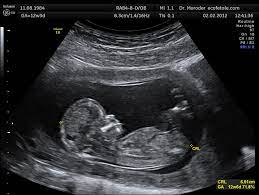 Though most well-known as a tool that is used by obstetricians, ultrasound has more applications than that. An ultrasound uses sound waves, a transducer, and a computer to generate images of the internal organs. Ultrasound is also used in treatment, specifically ultrasound-guided treatments for pain.
When abnormal growths in the breast are to be diagnosed, mammography is used as a screening and diagnostic tool which with its digitization has cut down radiation exposure to very low dosages.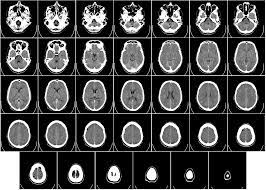 CT scan stands for Computerized Tomography Scan. It provides much more detailed information than the plain X-rays do for it combines a series of X-ray images which are taken from different angles around your body and with the use of computer processing, it creates cross-sectional images (slices) of the bones, blood vessels, and soft tissues inside our body.
Diagnostic Testing in North-east Delhi, Delhi.
We are a diagnostic centre and laboratory providing clinical solutions like CT Scan, Mammography, Digital X-ray, IVP, HSG, ECG–EEG, TMT, 4D & 5D Ultrasound, PFT, All types of Blood Tests, etc. We promise quality, we deliver it. Deep Medical Centre's foremost focus has always been to maintain the highest standards in testing and hygiene, resulting in a high level of satisfaction of our more than twenty thousand patrons and being the fastest growing laboratory in Northeast Delhi.
Our compassionate highly qualified team of radiologists and assistants have a gentle, caring manner and a feeling of family care because we keep our all empathy with not-so-good times that you or your family member may be going through, to require a diagnostic test.
If you have any questions about our imaging services, call Deep Medical Centre at (+91) 931-166-1446 / drop an email at contact@deepmedicalcentre.com / just click here to open the map to our physical location or request an appointment now. We wish you and your family a very healthy smiling time.
Join us on Instagram @deepmedicalcentre , Facebook @deepmedicalcentre and Linkedin @deepmedicalcentre for healthy tips and general medical knowledge.