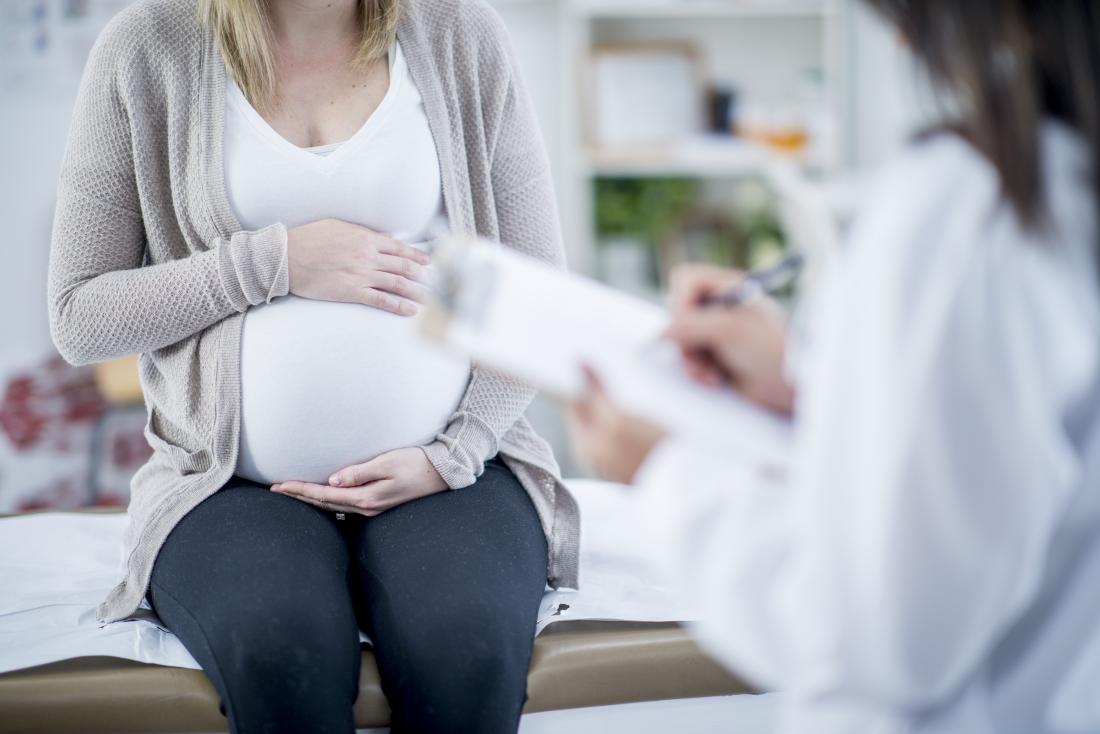 We've already followed your pregnancy plan and now as our due date approaches, though the experience of labor of every woman is unique, understanding the typical, might help us know what to expect.
The cervix softening and opening; the amniotic sac rupturing; the contractions getting stronger and closer together – labor and delivery generally follows a pattern. However, sometimes we might reconsider our wishes about pain medication, or we might need an unexpected C-section, caused due to labor and delivery taking surprising twists and turns.
Whatever situation may arise, whatever happens during our labor and delivery, the priority remains the same. We must remember that our health and the health of our baby are of the utmost importance. We must discuss all our labor and delivery preference with our healthcare provider. We must discuss pain medication, episiotomy, and other procedures and then, prepare to celebrate the birth of our baby.
Postpartum care
Of course, the baby remains the center of all the care and attention, after months of wait and efforts and the rigors of labor and delivery, but that's where we must be cautious of caring for ourselves too. Sore breasts, vaginal tears or a C-section wound, leaking milk, urinary problems, and even hair loss – all these are to be a part of our postpartum care.
But that's not where postpartum care ends. It isn't just limited to our physical health. Postpartum care includes our mental well being too. We must check our mood swings, anxiety, sadness, and irritability as part of our postpartum care.
Many healthcare articles on the internet, such as this one, surely helps but this googling shouldn't be replaced by our healthcare provider. We must share all our concerns that might be popping in our head regarding postpartum care with our healthcare provider, for our smoothest recovery. What we may be feeling may turn out to be completely normal, irrespective of which, we must share everything with our healthcare provider and as we handle postpartum care and adjust to life being a mother to a newborn baby, we must count on our healthcare provider for assurance.
Looking for the latest technology, high qualified radiologists' reported Ultrasound in North-east Delhi? Our compassionate highly qualified team of radiologists and assistants have a gentle, caring manner and a feeling of family care because we keep our all empathy and care in your pregnancy or one of your family member's pregnancies.
Diagnostic Testing in North-east Delhi, Delhi.
We are a diagnostic centre and laboratory providing clinical solutions like CT Scan, Mammography, Digital X-ray, IVP, HSG, ECG–EEG, TMT, 4D & 5D Ultrasound, PFT, All types of Blood Tests, etc. We promise quality, we deliver it. Deep Medical Centre's foremost focus has always been to maintain the highest standards in testing and hygiene, resulting in a high level of satisfaction of our more than twenty thousand patrons and being the fastest growing laboratory in Northeast Delhi.
Our compassionate highly qualified team of radiologists and assistants have a gentle, caring manner and a feeling of family care because we keep our all empathy with not-so-good times that you or your family member may be going through, to require a diagnostic test.
If you have any questions about our imaging services, call Deep Medical Centre at (+91) 931-166-1446 / drop an email at contact@deepmedicalcentre.com / just click here to open the map to our physical location or request an appointment now. We wish you and your family a very healthy smiling time.
Join us on Instagram @deepmedicalcentre , Facebook @deepmedicalcentre and Linkedin @deepmedicalcentre for healthy tips and general medical knowledge.