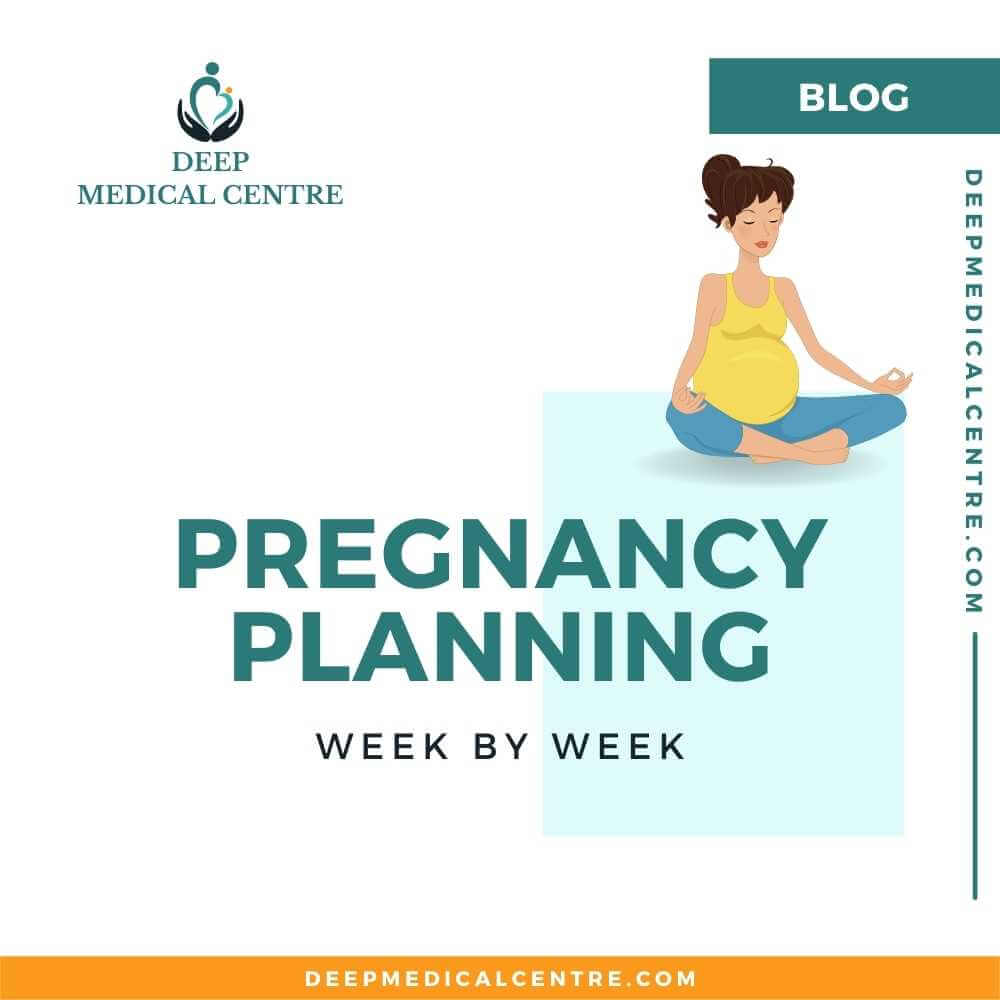 If self-care is the most important care, then what can we say about pregnancy, when self-care is not only limited to ourselves but to a smile growing within us. Of course, when we come to know about our pregnancy, we start to plan, but 9 months is no easy planning. So a better way is to divide it into the week-by-week pregnancy trimester weeks.
The brain would pop up with more and more new questions every day about healthy pregnancy, like – what should be the ingredients of my food? What prenatal tests should I go through? Should I exercise? And what if we are carrying twins or other multiples? The questions would burst like anything. Bed Rest, Weight Gain, Preterm Labor, and what not would come into mind.
Amidst all these questions, the first thing is what and when. That's why dividing the whole period into Pregnancy Trimester Weeks is a good way to go about planning a healthy pregnancy. The more we get to about our pregnancy week by week, i.e. nutritional tips, exercise, back pain, sexual intercourse etc., the easier it would make for us to prepare for the delivery of the child.
First 16 weeks/4 months (First Trimester of Pregnancy Trimester Weeks)
In the first 3-4 months of pregnancy, there are rapid changes both in us and our baby/babies. For us, physical changes might come in form of fatigue, nausea and breast tenderness. Mentally, emotions may go from excitement to anxiety. Whereas in our baby, it's time for quick growth and development, where the spinal cord, brain and other organs of the baby begin formation, fingers and toes start shaping, with the heart starting to beat.
It's time that we must make an appointment with our healthcare provider, and diagnostic centres to start prenatal care to find out what to expect now and later. This knowledge and doctor's report and recommendations are what will help us take the best self-care and care of our baby.
Next 8 weeks / 4-6 months (Second Trimester of Pregnancy Trimester Weeks)
This period is where we start to feel better or even say it's time to enjoy our pregnancy. Our baby might start to seem more shaped and real. Symptoms during this trimester include a growing belly, changes in skin and larger breasts. The baby too, in this period, starts to move and hear. And after the completion of the first four weeks of the second trimester, we are halfway into our pregnancy.
Of course, visits to our healthcare provider and diagnostic centres remain regular. It's fairly Important to let our doctor know anything that might be going through our physical or mental condition, however silly we might feel that to be. Doctors' recommendations, ultrasound's reports, all these will make it easier for us to take care of ourselves and the baby.
The last weeks (Third Trimester of Pregnancy Trimester Weeks)
These may be the most physically and emotionally challenging weeks, with their symptoms being heartburn, mounting anxiety and backaches. Our baby/babies are also likely to open their eyes and pack on the pounds, where fetal movements may be noticed due to this rapid growth.
Needless to say, we have to get used to visiting our healthcare provider and diagnostic centres regularly, where the baby's position, and other necessary information. We must ask all the questions that might be popping in our brain, as the due date of delivery approaches. Doctors' recommendations and ultrasound reports are of huge benefit during this final stage of pregnancy.
What are the problems faced during pregnancy?
Well, pregnancy problems are so scary because our baby's health is our top priority during pregnancy and we avoid imagining any pregnancy problems. In case of any chronic conditions that we might have, like diabetes, depression or epilepsy, etc, we must make sure to keep close monitoring or pregnancy-friendly treatment, for these conditions could surely pose problems to our pregnancy.
Also, in some cases, pregnancy problems like gestational diabetes can complicate seemingly a very healthy pregnancy, needless to say, the horrors of the thought of miscarriage.
We must keep in continuous touch with our healthcare provider to do away with even the thought of pregnancy problems, and make the most healthy and smiling decisions about ourselves and our baby. That is surely the best routine you could follow.
Looking for the latest technology, high qualified radiologists' reported Ultrasound in North-east Delhi? Our compassionate highly qualified team of radiologists and assistants have a gentle, caring manner and a feeling of family care because we keep our all empathy and care in your pregnancy or one of your family member's pregnancies.
Diagnostic Testing in North-east Delhi, Delhi.
We are a diagnostic centre and laboratory providing clinical solutions like CT Scan, Mammography, OPG X-ray, Digital X-ray, IVP, HSG, ECG–EEG, TMT, 4D & 5D Ultrasound, All types of Blood Tests, etc. We promise quality, we deliver it. Deep Medical Centre's foremost focus has always been to maintain the highest standards in testing and hygiene, resulting in a high level of satisfaction of our more than twenty thousand patrons and being the fastest growing laboratory in North-east Delhi.
Our compassionate highly qualified team of radiologists and assistants have a gentle, caring manner and a feeling of family care because we keep our all empathy with not-so-good times that you or your family member may be going through, to require a diagnostic test.
If you have any questions about our imaging services, call Deep Medical Centre at (+91) 931-166-1446 / drop an email at contact@deepmedicalcentre.com / just click here to open the map to our physical location or request an appointment now. We wish you and your family a very healthy smiling time.
Join us on Instagram @deepmedicalcentre , Facebook @deepmedicalcentre and Linkedin @deepmedicalcentre for healthy tips and general medical knowledge.