Hysterosalpingogram or HSG Explained
Well, we have already learned about how a baby is conceived and now we already know that if we are trying to have a baby, there are several parts of a woman's body that have to work absolutely right to result in conception. To summarise, ovulation, i.e. ovaries producing an egg, should occur each month, the uterus has to be in good shape and fallopian tubes open. Learn more about conception (getting pregnant) here : How Do We Get Pregnant?
Now if any of these body parts which are involved in conceiving a baby, doesn't function optimally, getting pregnant can be a troublesome task.
The fertilized egg needs to get to the uterus and the sperm needs to reach our egg. If our fallopian tubes are blocked, none of the two can occur. Irrespective of the reason for blockage of the tube, HSG or hysterosalpingogram would be the test used by our doctor to diagnose it.
What is a hysterosalpingogram? – HSG Explained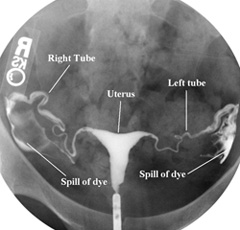 Commonly known as HSG, hysterosalpingogram is a type of non-invasive diagnostic test which uses an X-ray to view our uterus and fallopian tubes. The test procedure is short and usually just takes from 5-10 minutes to complete after which we can normally get back to our daily business.
We are most probably directed to do this procedure after our periods but before ovulation, i.e. in the first half of our menstruation cycle (most probably between days1 to 14), for the probability of being pregnant is least likely.
HSG Test Preparation? – HSG Explained
We might be directed to take over-the-counter pain medication and an antibiotic too, before our HSG test, by our doctor. All other recommendations are discussed beforehand by our doctors. Though we might want a friend or loved one to pick us up in case we don't feel well, in all likelihood we'll be able to drive ourselves home after our HSG Test.
Would I feel any discomfort after an HSG Test? – HSG Explained
Yes, there are chances that for a few days after the procedure we may have some vaginal spotting, stomach discomfort, cramps, and dizziness.
Read Next : HSG Procedure, Pain, Risk, HSG Test Results
Looking for the latest technology, high qualified radiologists' reported HSG in northeast Delhi? Our compassionate highly qualified team of radiologists and assistants have a gentle, caring manner and a feeling of family care because we keep our all empathy and care in your or one of your family member's pregnancy problems.
Diagnostic Testing in North-east Delhi, Delhi.
We are a diagnostic centre and laboratory providing clinical solutions like CT Scan, Mammography, Digital X-ray, IVP, HSG, ECG–EEG, TMT, 4D & 5D Ultrasound, PFT, All types of Blood Tests, etc. We promise quality, we deliver it. Deep Medical Centre's foremost focus has always been to maintain the highest standards in testing and hygiene, resulting in a high level of satisfaction of our more than twenty thousand patrons and being the fastest growing laboratory in Northeast Delhi.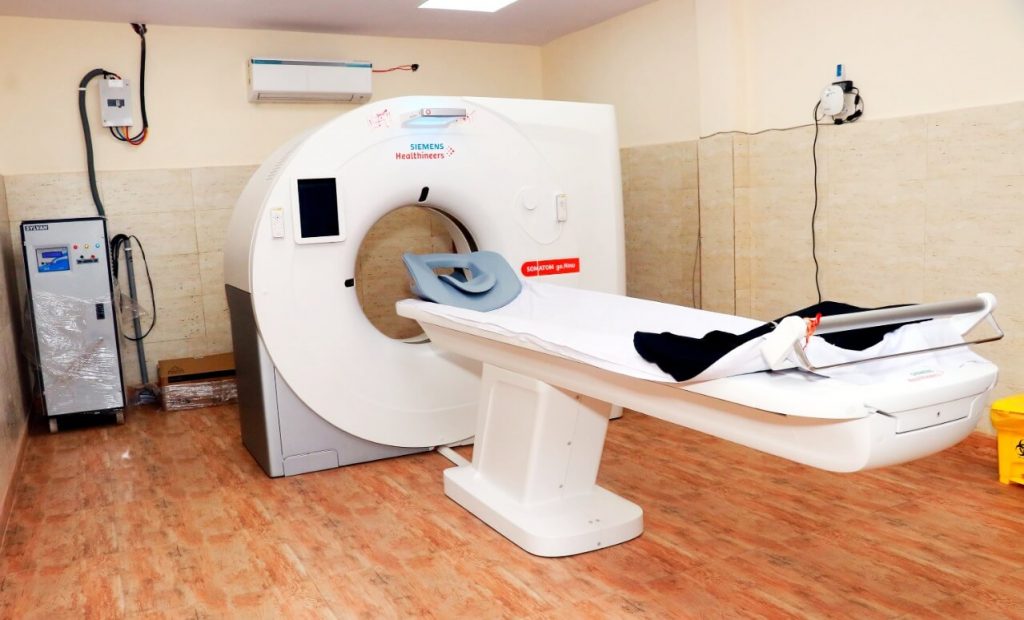 Our compassionate highly qualified team of radiologists and assistants have a gentle, caring manner and a feeling of family care because we keep our all empathy with not-so-good times that you or your family member may be going through, to require a diagnostic test.
If you have any questions about our imaging services, call Deep Medical Centre at (+91) 931-166-1446 / drop an email at contact@deepmedicalcentre.com / just click here to open the map to our physical location or request an appointment now. We wish you and your family a very healthy smiling time.
Join us on Instagram @deepmedicalcentre, Facebook @deepmedicalcentre and Linkedin @deepmedicalcentre for healthy tips and general medical knowledge.